The Rev. Donald C. Simmons, Interim Pastor
Pastor Don Simmons is a native of Northampton, a graduate of Muhlenberg College and the Lutheran Theological Seminary at Philadelphia.  Ordained into the ministry of the Lutheran Church in 1963, he was called as the first full-time pastor of St. John's Lutheran Church in Ridge Valley.  After that, he served 31 years at St. Paul's Lutheran Church in Fleetwood. During this time period, he served on the Church Council of the Northeastern Pennsylvania Synod, as well as being a member of the Board of the Lutheran Home at Topton and the Board of the Lutheran Inner Mission Society of Reading.
Since his retirement from full-time ordained ministry in 2001, he has served six interim assignments, with three of them occurring here at Schwarzwald.  He has a love for music and that is evidenced by his seventeen year stint as a member of the Reading Choral Society.
His wife, Marian, has played an active role in all the congregations he has served, particularly in the areas of Christian Education and Social Ministry.  They are the parents of two children, David and Michelle, as well as the grandparents of Amanda.  During his tenure here at Schwarzwald, he hopes to help the congregation move forward in sharing the good news of the Gospel as it has since 1737.
Contact:  opaps@hotmail.com
Diane V. Hafer, Office Administrator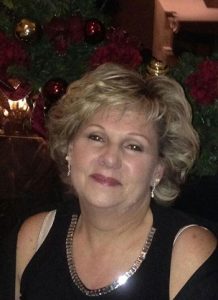 Diane has been in administration all her working career. After working full-time as a legal secretary and notary public for several years, and then as an Administrative Assistant for the PA Department of Environmental Resources, she started part-time at Schwarzwald Lutheran Church as Assistant Secretary for the church office and secretary/bookkeeper of its daycare/preschool in 1989. The part-time hours allowed her the flexibility to help with her husband's business and raise their three daughters.
Today, as the full-time Office Administrator, Diane's job includes so many different aspects from Executive Assistant to the Pastor, to weekly bulletins, monthly newsletters, bookkeeping, payroll and taxes, accounts receivable and payable, scheduling, building security, and record keeping, just to name a few…but her favorite part of the job is working with and for her church family! Diane continues to take courses and attend seminars to enhance and improve the workings of the church office.
In her personal life, she enjoys spending time with her family and especially loves being a grandmother! Her hobbies include vacationing at the shore and in the mountains, crossword and jigsaw puzzles, reading, counted cross stitch….and her dachshund, Ruby (who drives her crazy!).
Contact: administrator@schwarzwaldlutheran.org
---
---
Patricia Weiser, Director of Music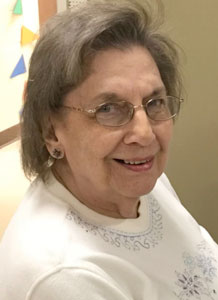 Pat has served as the Director of Music at Schwarzwald for 20 years, and has served in similar positions in various churches in Berks County and the Chicago area for a total of 50 years. Her primary duties include selecting hymns, playing the organ for church services, selecting music for and directing the Cherub, Junior, Senior, Men's and Women's Choirs, choosing and preparing music for special services, i.e. Christmas Eve Services and Music Sunday, and being available for weddings and funeral services. Pat is a member of the Worship & Music and Worship Planning Committees.
Outside of Schwarzwald, Pat is a Registered Nurse and works as a full-time Nurse Manager in the Protocol Office (Cancer Clinical Trials and Cancer Research) at the Reading Hospital. She and her husband, Chuck, have 3 daughters and a son, 4 grandsons and 2 great-grandsons.
Contact: music@schwarzwaldlutheran.org
Crystal Jordan, Director of Christian Education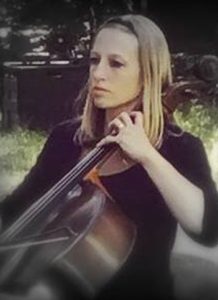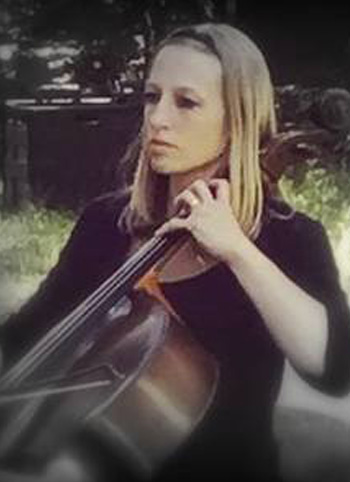 Crystal joined the Schwarzwald team as Director of Christian Education in June of 2018. Prior to this appointment, she developed and taught the Parent & Me class, attended adult classes, helped with various church events, and performed during church services. Crystal is now responsible for running all aspects of our Sunday School program. This includes choosing curriculum, coordinating teachers and volunteers, communicating with parents, directing the Christmas program, organizing Rally Day, bringing in special guest artists and much more. She also helps the Pastor with the confirmation program and spearheads various other youth activities such as the Egg Hunt and Trunk or Treat.
Crystal graduated from Temple University with a Bachelor of Music in education. She received a Master's Degree in Educational Leadership from Wilkes University. She was a music teacher in the Central Bucks and Oley school districts and began her career in the Wilson School District in 2018. She is a pianist and cellist and regularly performs in professional orchestras, small chamber ensembles, and on stage with famous musicians. She is also the director of the Millersville Summer String Camp. She is looking forward to sharing her teaching and musical knowledge with the members of Schwarzwald!
Crystal and her husband, Mike, are constantly on the go with their 3 children. Between sports, music lessons, dance, scouts and other activities, they completely understand the demands of a very active and busy lifestyle. They are elated when they find a few hours to do a fun family activity together. In her spare time, Crystal enjoys jogging, gardening, and spending time with family and friends.
Contact:  education@schwarzwaldlutheran.org
---
Melissa Kerber, Sexton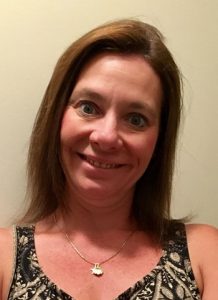 Melissa has been a member of Schwarzwald since 2011, and has served in the Sexton role since May 2017. Her primary role is to keep our church looking so beautiful! Prior to working at Schwarzwald, she held positions as TGI Friday's and Pizzeria Uno handling payroll and accounts payable. She left those companies to have her daughter 10 years ago and be a stay-at-home mom, raising her three children along with her husband, Frank. She also works from home as a part-time secretary for the church she grew up in, and is a family mentor for her children's cyber school, for which she takes the lead and cyber homeschools all three of them!
Melissa has a very active family, and is always on-on-the-go. Summer is the Kerber's favorite time of year, as they have a boat and spend lazy summer days on the lake.
Contact: sexton@schwarzwaldlutheran.org